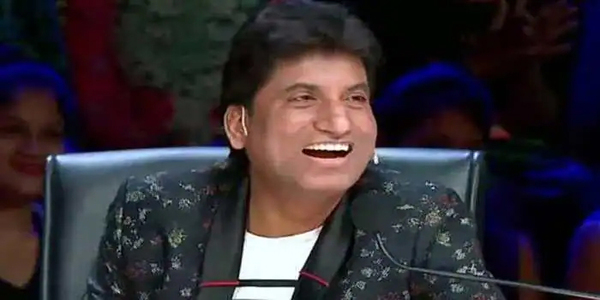 Famous comedian Raju Srivastava passed away today at the age of 58. He was admitted in the hospital for the last one and a half months. He breathed his last at the All India Institute of Medical Sciences (AIIMS) this morning. He was admitted to the hospital more than a month ago due to a heart attack.
popular
comedian and actor Raju Srivastava was on a ventilator for a long time. Srivastava was admitted to Delhi's All India Institute of Medical Sciences (AIIMS) on August 10 and underwent angioplasty on the same day. The real name of Raju Srivastava, a resident of Kanpur, was Satya Prakash Srivastava and he was famous on the screen as Gajodhar Bhaiya. He was born on 25 December 1963. Srivastava used to make everyone laugh a lot with his acting. Raju Srivastava has been
active
in the entertainment world since the late 1980s. He gained immense
popular
ity after participating in the first season of the stand-up comedy show 'The Great Indian Laughter Challenge' in 2005. He acted in films like 'Maine Pyar Kiya', 'Baazigar', 'Bombay to Goa' (remake) and 'Aamdani Athani Kharcha Rupaiya'. Srivastava was also the president of the Uttar Pradesh Film Development Council.
मशहूर कॉमेडियन राजू श्रीवास्तव का आज 58 वर्ष की आयु में निधन हो गया. वह पिछले करीब डेढ़ महीने से अस्पताल में भर्ती थे. आज सुबह उन्होंने अखिल भारतीय आयुर्विज्ञान संस्थान (AIIMS) में अंतिम सांस ली. एक महीने से अधिक समय पहले दिल का दौरा पड़ने के कारण वह अस्पताल में भर्ती कराए गए थे.
लोकप्रिय
हास्य कलाकार और अभिनेता राजू श्रीवास्तव लंबे समय से जीवन रक्षक प्रणाली (वेंटिलेटर) पर थे. श्रीवास्तव को 10 अगस्त को दिल्ली के अखिल भारतीय आयुर्विज्ञान संस्थान (एम्स) में भर्ती करवाया गया था और उसी दिन उनकी एंजियोप्लास्टी हुई थी. कानपुर के रहने वाले राजू श्रीवास्तव का असली नाम सत्य प्रकाश श्रीवास्तव था और वो गजोधर भैया के नाम से पर्दे पर मशहूर थे. उनका जन्म 25 दिसंबर 1963 को हुआ था. श्रीवास्तव अपने अभिनय से सभी को खूब हंसाते थे. राजू श्रीवास्तव, 1980 के दशक के अंत से मनोरंजन जगत में
सक्रिय
रहे. उन्हें 2005 में स्टैंड-अप कॉमेडी शो 'द ग्रेट इंडियन लाफ्टर चैलेंज' के पहले सीजन में भाग लेने के बाद काफी
लोकप्रिय
ता मिली थी. उन्होंने 'मैंने प्यार किया', 'बाजीगर', 'बॉम्बे टू गोवा' (रीमेक) और 'आमदनी अठन्नी खर्चा रुपैया' जैसी फिल्मों में अभिनय किया था. श्रीवास्तव उत्तर प्रदेश फिल्म विकास परिषद के अध्यक्ष भी थे.
Key Learnings
Definition: representing or appealing to or adapted for the benefit of the people at large
Synonyms: liked, favoured, admired
Antonym: unpopular, highbrow

Definition: in operation
Synonyms: mobile, energetic, agile
Antonym: inactive, inert