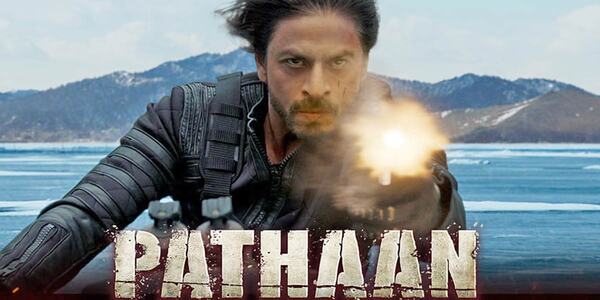 Shahrukh Khan and Deepika Padukone's film Pathan continues to earn a lot at the worldwide box office. Bollywood actor Shah Rukh Khan's 'Pathan' has collected a total of Rs 667 crore at the worldwide box office within eight days. Talking about the collection on the ninth day, according to the
initial
estimates, Shahrukh Khan's action film earned 15-17 crores in India on the 9th day. The Yash Raj produced film is running on more than 5000 screens which means that the capacity is not an issue and the audience is getting
enough
seats and till the end of the day the film's collection is still a blockbuster. Shah Rukh Khan's Pathan will join the 400 crore club in a few days. The film has earned 348.50 crores in just eight days and if the collection of the 9th day is taken into account, then the collection of the film will be around 363.50-365.50 crores.
शाहरुख खान और दीपिका पादुकोण की फिल्म पठान की दुनियाभर के बॉक्स ऑफिस पर ताबड़तोड़ कमाई जारी है. बॉलीवुड एक्टर शाहरुख खान की 'पठान' ने आठ दिन के अंदर वर्ल्डवाइड बॉक्स ऑफिस पर कुल 667 करोड़ रुपये का कलेक्शन कर लिया है. बात करें नौवें दिन के कलेक्शन की तो
शुरूआती
अनुमानों के मुताबिक शाहरुख खान की एक्शन फिल्म ने 9वें दिन भारत में 15-17 करोड़ की कमाई की. यशराज निर्मित फिल्म 5000 से अधिक स्क्रीन पर चल रही है, जिसका मतलब है कि क्षमता कोई मुद्दा नहीं है और दर्शकों को
पर्याप्त
सीटें मिल रही हैं और दिन के अंत तक फिल्म का कलेक्शन अभी भी ब्लॉकबस्टर बना हुआ है. शाहरुख खान की पठान कुछ ही दिनों में 400 करोड़ क्लब में शामिल हो जाएगी. फिल्म ने महज आठ दिनों में 348.50 करोड़ की कमाई कर ली है और अगर 9वें दिन के कल्केशन को मिला लें तो फिल्म का कलेक्शन लगभग 363.50-365.50 करोड़ के आस-पास हो जाएगा.